Cremation Planning 101: Choosing a Trusted Provider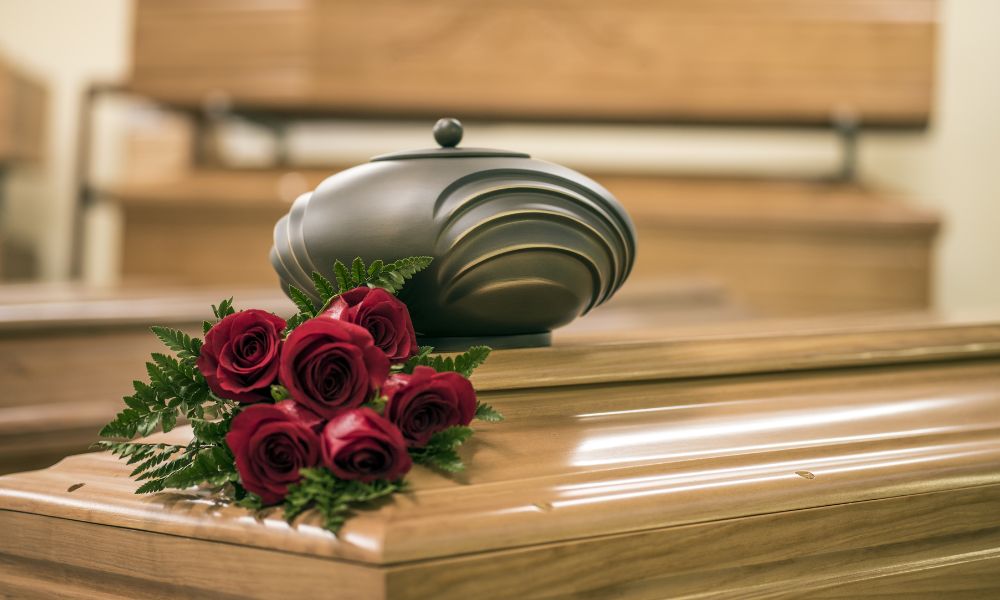 The end of life is an understandably difficult topic to think about, but making decisions early can be incredibly beneficial. Planning ahead for your final wishes provides so much peace of mind and allows your trusted loved ones to have a clear understanding of what you want and how they should go about granting those wishes.
When it comes to cremation planning, researching potential providers who are experienced, knowledgeable, reliable, and compassionate is key to ensuring your final arrangements are carried out with care. This guide on cremation planning can help you choose a trusted cremation provider. Take some time to explore the steps families should take in order to select a cremation service that best suits their needs.
What Cremation Is and Why People Choose This Option
Cremation has become an increasingly popular option for end-of-life arrangements in recent years. This gentle yet practical approach to handling the remains of a loved one involves reducing the body to ashes with the use of intense heat.
Many people choose cremation for a variety of reasons, including personal beliefs and financial considerations. In fact, budget cremation services have made it possible for more families to choose this method over traditional burial, which can be much more expensive. Despite some misconceptions, cremation is a compassionate and dignified choice for those who want a more affordable and eco-friendly option for honoring their loved one.
The Different Types of Cremation Providers and Services Available
Cremation providers and services are not all the same. It's important to understand the different types of providers and services available before you make a decision.
Some providers may offer basic services at a lower cost, while others might offer more comprehensive services that include transporting the deceased and providing a viewing or memorial service. Ultimately, the choice depends on personal preference and budget. By doing some research and understanding the types of providers and services available, individuals can choose the option that best fits their needs.
Questions To Ask When Choosing a Cremation Provider
There are several important questions that you should ask to ensure you are making the best decision for yourself or a loved one. First of all, it's critically important to find a licensed provider that is fully qualified to conduct cremations or oversee an affiliated crematorium that will perform the procedure.
It's also essential to find a provider that offers personalized services that align with your wishes and values. Some cremation services host visitations or memorial services, while others provide less expensive direct cremation, where ashes are quickly returned to the family so they can make their own arrangements for a memorial or ash scattering ceremony.
Ask each provider about what's included in the services they offer. Also, inquire about their cremation process and what measures they take to ensure that your loved one is treated with dignity and respect.
Another important question to ask is whether the cremation provider offers any additional services or support for families going through the grieving process. By asking these questions and carefully considering your options, you can find a cremation provider that meets your needs and provides peace of mind during a difficult time.
Tips for Selecting a Quality Cremation Provider
Although the immediate aftermath of the passing of a loved one can be an incredibly difficult time, it's important to do your research and find a provider that meets your needs. Look for a provider that offers transparency in their pricing and services, as well as a commitment to providing compassionate care for your loved one and their remains.
Read online reviews and ask for recommendations from friends or family members who have previously used a cremation provider. By taking the time to carefully select a quality cremation provider, you can ensure that your loved one receives the respectful and dignified farewell they deserve.
Benefits of Partnering With a Reputable Cremation Provider
Partnering with a reputable cremation provider can have numerous benefits. For one, they will have the knowledge and experience to properly handle your loved one's remains in accordance with state and federal laws and regulations.
A reputable cremation service will also be able to prove the "chain of custody" of the deceased person's body. In other words, the provider can confidently assure family survivors that the remains they receive are, in fact, those of their loved one.
Additionally, licensed, qualified cremation providers have established relationships with local funeral homes, crematoriums, and cemeteries, making it easier to coordinate any services or arrangements you may need. They will also offer transportation for the body from the place of death to the crematorium and provide a clear explanation of the associated costs.
When someone passes, there are legal documents that the next of kin must complete. A licensed cremation provider will take care of obtaining the necessary signatures and information to record the death, receive death certificates, and obtain any necessary permits to perform the cremation.
Ultimately, partnering with the right cremation provider ensures transparent pricing and clear communication, reducing the risk of being blindsided by unexpected costs or hidden fees.
Red Flags To Watch Out For
When it comes to researching cremation providers, it's important to keep your eyes peeled for red flags that could indicate a less-than-reputable choice. One major red flag is a lack of transparency. If a company or service provider isn't forthcoming with information about their pricing, terms, or policies, it's a sign that they may not have your best interests at heart.
Additionally, keep an eye out for overly aggressive sales tactics or promises that seem too good to be true. These can be warning signs that the provider is more interested in making money than in delivering quality service. By being vigilant and doing your research, you can avoid falling for these red flags and make informed decisions about your options.
Choosing a trusted provider for cremation services doesn't have to be a stressful experience. As long as you know what to look for and do your due diligence, you can find a quality provider that fits your needs. Keep the factors listed above in mind when selecting a cremation provider. That way, you can spend less time worrying about which provider is best for you and more time honoring your loved one through thoughtful rituals that reflect your beliefs.