Burial Urns: How To Use Them and Common Questions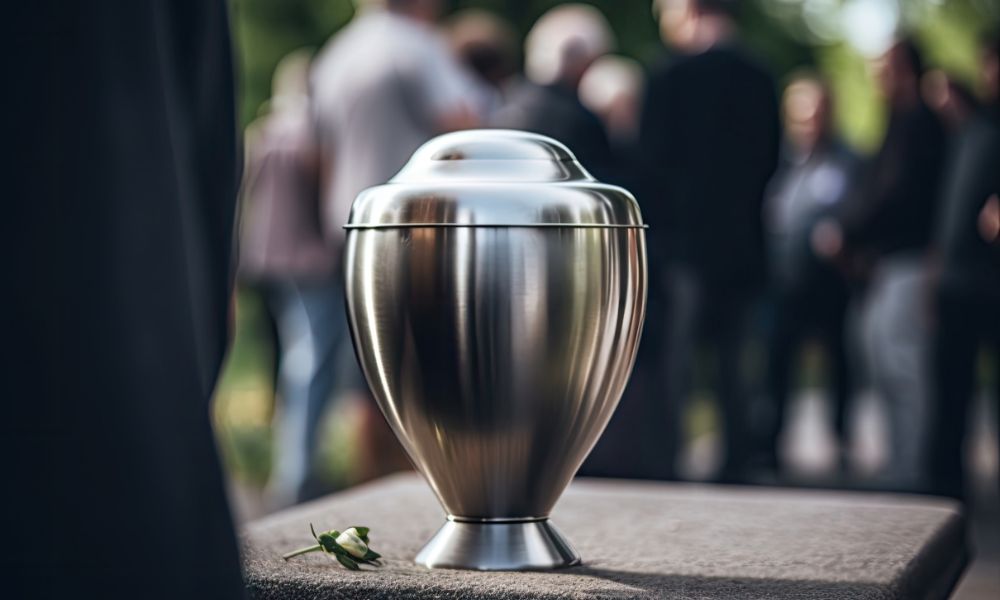 One of many difficult tasks that families who choose cremation for their loved ones must face is selecting an appropriate burial urn. In the midst of grief, survivors must weigh many options. Find help here for choosing burial urns. We'll discuss how to use them and provide answers to common questions many families ask.
Different Types of Containers for Cremated Remains
There are several types of containers available to hold your loved one's cremated remains. If you've chosen direct cremation, and you intend to scatter the ashes or transfer them to your own container, you'll likely receive the remains in a container made of cardboard or plastic. You can then transfer the remains to a more permanent or decorative urn.
Some popular urn materials include:
Wood, sometimes carved or decorated, in various types of finishes
Metal, such as bronze, brass, or stainless steel
Ceramic, which offers beautiful, artistic options with many colors, shapes, and designs
Marble or stone, with elegant and timeless choices available in various colors and designs
Biodegradable, eco-friendly materials that break down over time, ideal for scattering or burying remains
Considerations for Choosing the Right Container
Your plans for the ashes will affect the type of container or urn you choose. For example, you may choose to:
Display the urn at home: You may opt for a decorative and durable urn that reflects your loved one's personality and taste.
Scatter the ashes: A lightweight, easy-to-open container is crucial. Biodegradable materials are ideal if scattering the ashes in a natural location.
Bury the urn in a cemetery: Cemeteries typically require a durable urn coupled with an urn vault to protect the remains from the elements. Keep in mind that cemeteries may have specific requirements, so it's crucial to discuss these with the cemetery staff.
Why Bury Ashes in a Cemetery?
Some families choose to bury ashes in a cemetery to provide a permanent and accessible location to visit their loved ones. For some, burial may hold religious or cultural significance. It also ensures that future generations can visit, maintain, and respect the gravesite. When selecting a container for burial, consider the cemetery's requirements, as they may vary in size restrictions and types of urns allowed.
The burial urn you choose will depend on how you'll use it. Hopefully, we've provided answers to your questions about the various types of urns to help you make the right decision. Apyre National Cremation provides low-cost direct cremations in New Jersey, Delaware, Pennsylvania, Indiana, West Virginia, and Florida. We can answer your questions and provide options for you to consider, with no pressure to select an urn for the delivery of your loved one's ashes. You'll receive your loved one's cremated remains within three to five business days of the cremation, and you can take as much time as you need to select a more permanent urn in which to store them.